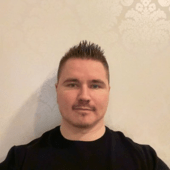 Juha Pyrrö
People Lead, Engineering – Engineering
My main responsibility is to ensure Software Developer Wellbeing through Development discussions and 1-to-1 discussions and generally represent the people's needs in the organisation. I'm also in close co-operation with HR and Product Management to recruit new people and make sure we have adequate resources for our business needs.
The thing I like most about my team is that it's a unique mix of both experienced professionals that I can learn a lot from and also younger talents that bring new energy and ideas, they all are their own unique characters but they all have positive outlook on things and it's great to work towards the common goals with them.
The best thing about my work is that I can be focused on people development and wellbeing almost 100% of the time. I'm passionated about developing people and increasing people's happiness at work and outside of work.